Allan Haley and John Bilheimer are partners in a law firm that specializes in the questions encountered by businesses and individuals in their day-to-day environments. Haley & Bilheimer pride themselves on the depth of their experience and the quality of their work and research. Allan S. Haley, admitted in 1970, and John G. Bilheimer, admitted in 1991, have a combined experience of over 65 years in practice, and enjoy the highest rating from a national legal listing and ranking service for lawyers.
Allan S. Haley, Attorney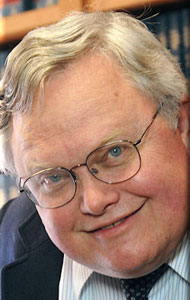 Allan Haley is a graduate of Harvard College and Harvard Law School who returned to his home town of Nevada City after practicing admiralty and personal injury law for ten years with a firm in Honolulu, Hawaii. (You can read more about his personal background here.) While in Hawaii he represented beer and wine wholesalers in a successful challenge to Hawaii's liquor tax law that went all the way to the U.S. Supreme Court. Since taking up practice in California, Allan has participated in a number of cases that have resulted in significant decisions at the appellate level. For examples, see: Friends of the Trails v. Blasius (2000) (public's historic rights to use a trail alongside an irrigation canal) Gervase v. Superior Court (1997) (fraud and RICO claims arising from Prudential limited partnerships)
John G. Bilheimer, Attorney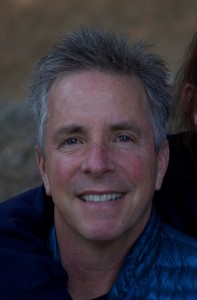 John Bilheimer was born in Missouri and grew up in Canada, where his father was in the mining industry. He attended the University of Oregon, and received his bachelor's degree from the University of Colorado in 1984. After a short career in business and construction, he entered law school at the University of San Francisco, from which he received his J.D. degree in 1991. He was admitted to the California bar the same year. John clerked with the District Attorney's office in San Francisco, and then with the Superior Court in Nevada County. After graduation, he joined the law firm of Spiller, McProud, Butz & Kraemer in Nevada City. In 1996, he and Allan formed their partnership. John specializes in business and general civil litigation, including personal injury, commercial transactions, real property law and civil appeals. He lives with his family in Nevada City. He has served on the boards of many local foundations, including Nevada County Legal Assistance, Sierra College Foundation, South Yuba River Citizens' League, and the Nevada County Land Trust. He is currently a trustee of the Ghidotti Foundation and a member of the Board of Directors for The Center for the Arts.
Janet Rossman, Legal Assistant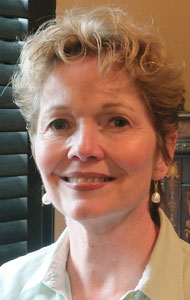 Janet has been working as a legal assistant with Haley & Bilheimer since moving here from the Bay Area in March 2009.  She received her Bachelor of Arts and Bachelor of Music in Vocal Performance at the University of Washington and later studied Vocal Pedagogy at Holy Names University.  She has performed in numerous musicals both onstage and as a musical director while working as a legal secretary in San Francisco.  Since moving to their new home in the Foothills, Janet and her actor/director husband, Bob Rossman, joined up with new theatre friends and founded Sierra Stages Community Theatre, now in its fifth season.  Janet also teaches private voice at her home studio and accompanies the Lake Wildwood Women's Chorus.
Melissa Hochwald, Legal Assistant
 
Melissa Hochwald is a Nevada County native.  She graduated from Nevada Union High School in 2006.  Then, received her B.A. in Criminal Justice in the spring of 2010 from the University of Nevada, Reno and has been working as a legal assistant since 2010.  While working for a large litigation firm in Sacramento, Melissa obtained her Paralegal Certificate from the University of California, Davis- Extension Program.  She began working for Haley & Bilheimer in August of 2014.  She and her husband, Sam Hochwald, are parents to two boys.  Melissa greatly enjoys being both a mother and legal assistant.